Fluxys, one of the bidders for a 66 percent stake in DESFA, Greece's state-owned gas network operator, is Russian Novatek's key partner in Europe. Novatek, Russia's second-largest gas producer, is co-owned by billionaire Gennady Timchenko, a close associate of Vladimir Putin. Both Timchenko and Novatek are subjects to US sanctions over Russia's annexation of Crimea.
Fluxys' agreement with Novatek's Yamal
In a joint statement released on 4 April 2014, Russian-led Yamal and Belgian Fluxys announced an agreement on liquefied natural gas (LNG) transshipment services at Belgium's Zeebrugge terminal.
Fluxys operates natural gas transmission grid and storage infrastructure in Belgium, including the Zeebrugge terminal.
A 27 billion US dollars Arctic liquefaction plant, Yamal LNG is Russia's most ambitious gas project. A gigantic gas plant was built in Yamal Peninsula, an isolated region in Siberia, north of the Arctic Circle. The project benefited from strong government support, about 2 billion US dollars being invested in port and related infrastructure.
But Yamal is a private project. Novatek, Russia's second-largest natural gas producer (after the state-owned Gazprom), owns 50.1% stake in Yamal LNG. Novatek's South-Tambeyskoye gas field provides feedstock for the project. And Novatek is partly owned by Russian oligarch Gennady Timchenko, one of most powerful men in Russia.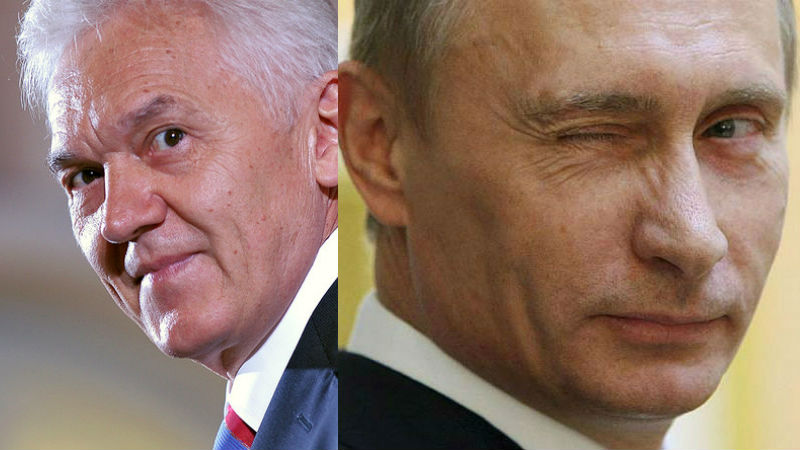 Fluxis partnered with a blacklisted oligarch
The agreement between Novatek's Yamal and Belgian Fluxys came as a major surprise. Couple of weeks before, on 20 March, in response to the annexation of Crimea and the interfering in Eastern Ukraine, the United States had imposed sanctions on Russian individuals and businesses. One of the main targets: Gennady Nikolayevich Timchenko. The U.S. Department of the Treasury's Office of Foreign Assets Control (OFAC) had blacklisted Genady Timchenko and his companies, including Novatek.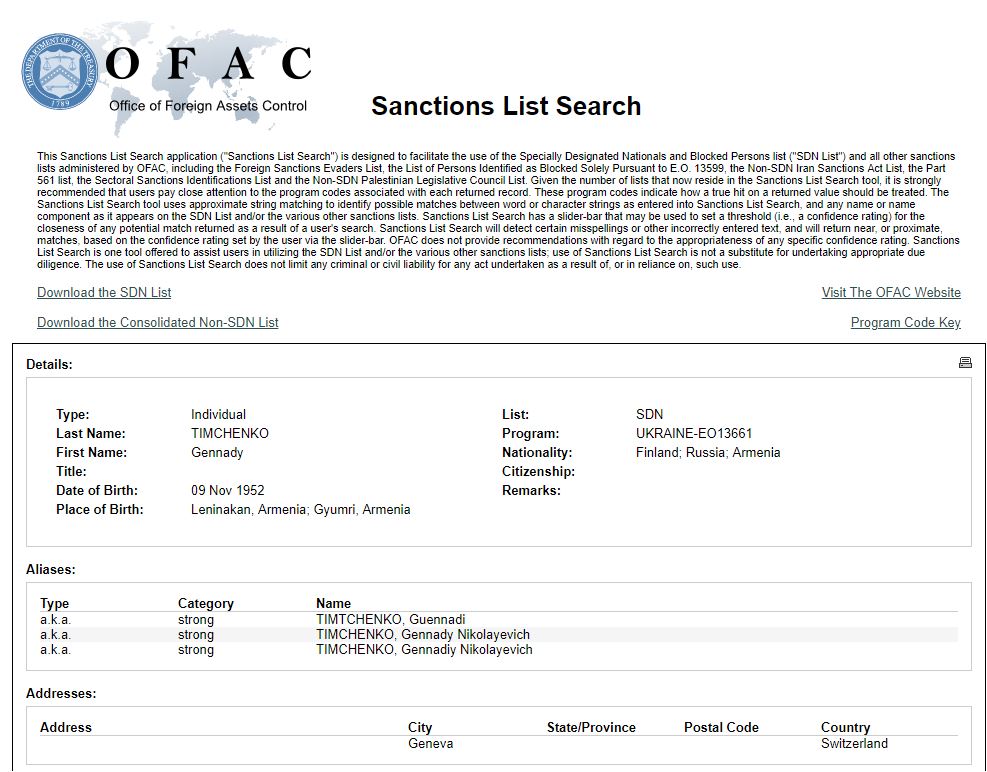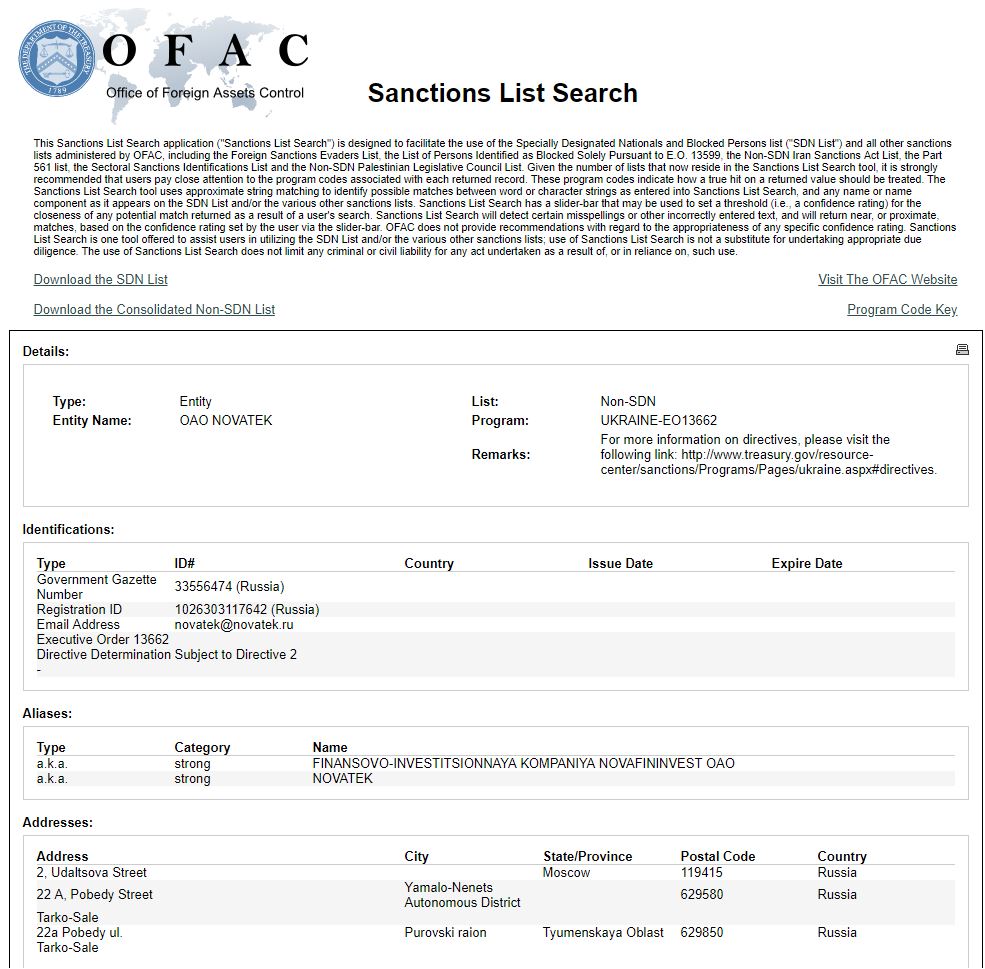 US government described Timchenko (who is estimated by Forbes to worth $16.4 billion) as a member of Putin's inner circle. Timchenko's activities in the energy sector, OFAC established, have been directly linked to Putin. As a result, "Timchenko was designated on March 20, 2014 pursuant to E.O. 13661 for acting for or on behalf of or materially assisting, sponsoring, or providing financial, material, or technological support for, or goods and services to or in support of, a senior official of the Government of the Russian Federation".
Novatek's "reliable partner"
The deal with Fluxys was essential for the success of Yamal project. In addition to Western sanctions, Russia's gigantic project was facing another challenging part: the cost of shipping.
Yamal gas is far in the Arctic North. While the Northern Sea Route is generally navigable during the summer months when Yamal's vessels are able to reach the likes of top buyers, Japan, South Korea and China directly, the passage remains ice covered for at least seven months in a year. Year-round long deliveries from Yamal Peninsula to the Asia-Pacific markets are not possible without support from a Western terminal.
In June 2014, Novatek described the agreement with Fluxys as an "important milestone in implementing the Yamal LNG project". And, despite US sanctions, Yamal and Fluxys inked a 20-year deal on transshipment of up to 8 million mt/year on 6 March 2015. The value of the deal was not disclosed, but Yamal said it is worth more than $1 billion.
"The contract with Fluxys LNG, an experienced and reliable partner, will secure the LNG supply chain for our buyers" – Yamal announced. In a joint statement the pair said the transshipment platform at Zeebrugge would be "an integral part of the logistical chain enabling LNG supply from Yamal to reach the Asia-Pacific countries when winter navigation is closed at the Arctic Oceans Northern Sea Route, thus ensuring year-round LNG supplies to this region."
Fluxys is marketing Russian LNG in Greece
The Belgian company's relationship with Novatek deepened in June 2017, when Russian energy firm signed a memorandum of understanding with Fluxys. The agreement was signed in Sankt Petersburg by Pascal de Buck, Fluxys managing director and Leonid Mikhelson, Timchenko's partner in Novatek and company Chairman.
According to the Memorandum, among other projects, Novatek and Fluxys "intend to pursue strategic cooperation in developing LNG projects in Europe and LNG marketing in Europe.
A few weeks later, Fluxys joined a consortium (led by another promoter of Russian LNG in Europe, Snam SpA), to submit a bid for DESFA, the natural gas transmission system operator in Greece